Tourism 2030 and Beyond: New Normal or Total Transformation?
What might a new normal look like as we put the pandemic behind us? Is there even such a thing as normal anymore? How have our attitudes and desires changed? And how will this affect the types of destinations we want to visit, how we travel there, and what we want when we get there?
This symposium, which commemorates the life and achievements of Lester Borley, will look at where we've come from and where the future might take us as travel begins to pick up again.
Lester Borley was a tourism pioneer with enormous experience: a Welshman who became the first Chief Executive of the Scottish Tourist Board then Chief Executive of the English Tourist Board, returning to Scotland as Director of the National Trust for Scotland, having started his career with the British Tourist Authority in the USA, Australia, and Germany.
In keeping with Lester's Scottish-based global perspective, this symposium will look at worldwide trends before zeroing in on the implications for Scotland and Scottish tourism businesses.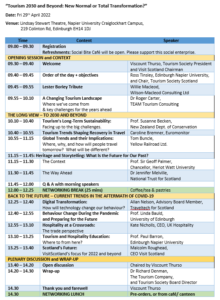 Rt Hon The Viscount Thurso PC FTS, President, The Tourism Society and Chairman, VisitScotland
Having trained with The Savoy Group in London, Viscount Thurso was appointed Managing Director of the Savoy Group's Lancaster 5* Hotel in Paris at the age of 27. He then went on to lead a number of hospitality businesses including Cliveden, which under his leadership become the UK's highest rated hotel, East Sussex National Golf Course, and Champneys. He has served as a non-executive director on a number of public company boards and is chairman of the family company in Caithness. In 2016 he was appointed chairman of VisitScotland. President of The Tourism Society, he was awarded a "Catey" for services to tourism in 2003 and is a Fellow of The Institute of Hospitality as well as a Master Innholder. He served in the House of Lords as a hereditary peer until 1999 and was then elected to the House of Commons as MP for Caithness, Sutherland and Easter Ross until 2015. He served on the treasury Select Committee, Banking Commission, and Commons Commission. He returned to the House of Lords in 2016. He was made a Privy Counsellor in 2014. He was appointed Lord Lieutenant of Caithness in 2017. He is currently Master of the Company of Innholders.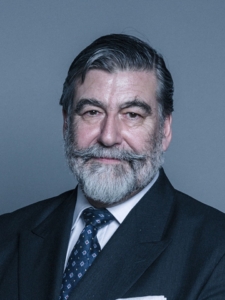 Dr Susanne Becken
Susanne is Professor of Sustainable Tourism at Griffith University, Australia, and Principal Science Investment Advisor with New Zealand's Department of Conservation,. Susanne has led several government-funded research programmes in New Zealand and has also undertaken a broad range of consultancy work in Australia and internationally. Susanne has published widely on the topics of sustainable tourism, energy use and greenhouse gas emissions, tourist behavior, environmental policy, and risk management. She was a contributing author to the Fourth and the Fifth IPCC Assessment Reports. Susanne is on the editorial boards of several leading tourism journals and she also contributes to several industry advisory panels, including the Sustainability Advisory Panel of Air New Zealand.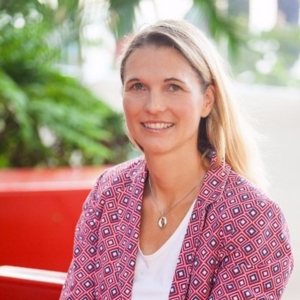 Kate Nicholls
Kate Nicholls is CEO of UKHospitality, the powerful voice representing the broad hospitality sector, having previously worked as CEO and Strategic Affairs Director of the ALMR.
In January 2020, Kate joined the Mayor of London's London Food Board, advising the Mayor on food matters directly affecting London. Kate is also Chair of the Tourism Alliance and the Mayor of London's Night Time Commission. Kate serves as a member of the Events Industry Board, Tourism Industry Council, Cultural Cities Enquiry, London & Partners Members Group, Best Bar None Board and is a trustee at Hospitality Action.
After gaining a degree in English and a post-graduate diploma in competition law, Kate worked as a researcher in the House of Commons and European Parliament before joining Whitbread as Government Relations Manager, starting her career in hospitality in 1993. Kate was Director at one of the largest independent public affairs companies, working with a number of hospitality, retail and leisure accounts before establishing her own strategic communications consultancy in 2000. She is a graduate of Fitzwilliam College, Cambridge and Kings College London.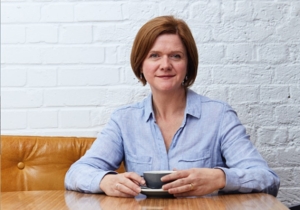 Professor Sir Geoff Palmer CD OBE FIBD, Chancellor, Heriot-Watt University
Professor Emeritus Sir Geoff Palmer was born in Jamaica and has a deep interest in equality, diversity and inclusion. In 1955, he played cricket for London. Although a school in London classified him as educationally sub-normal, he eventually gained BSc, PhD and DSc degrees at Leicester, Edinburgh and Heriot-Watt Universities respectively. He chairs and sits on the boards of many civil society and public sector organisations and is a freeman of Midlothian. A Fellow of the Institute of Brewing and Distilling and the only European to have been awarded the American Society of Brewing Chemists Award for distinction in scientific research and good citizenship, he was awarded an OBE in 2003 for his achievements in science and was knighted in 2014 for services to human rights, science, and charity. He was appointed a Commander of the Jamaican Order of Distinction in 2020 and last year became Chancellor of Heriot-Watt University. Recently he gained a Lifetime Achievement award at the Pride of Scotland Awards.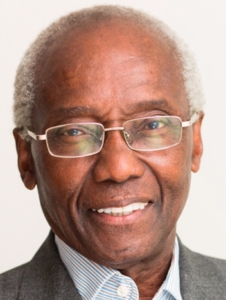 Professor Linda Bauld
Professor Linda Bauld OBE is Bruce and John Usher Chair in Public Health in the College of Medicine at the University of Edinburgh and Chief Social Policy Adviser to the Scottish Government. For the past 25 years she has led a range of studies to prevent or treat the main modifiable risk factors for Non Communicable Diseases with a particular focus on tobacco, alcohol, diet and inequalities in health and more recently on Covid-19. She is a Trustee of Diabetes UK, a Fellow of the Royal College of Physicians of Edinburgh, the Faculty of Public Health, the Royal Society of Edinburgh and the Academy of Social Sciences.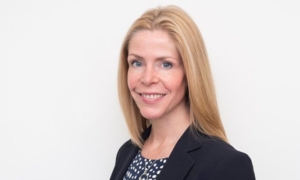 Professor Paul Barron
Dr Paul Barron is Professor in Hospitality and Tourism Management at Edinburgh Napier University. Upon completing his first degree in Hotel Management, Paul embarked on a successful, 8 year, management career in the Hospitality industry. Paul commenced his academic career as a lecturer in Hospitality Management at Glasgow Caledonian University and completed his MSc in Human Resource Management. Paul then spent 11 years as Senior Lecturer The University of Queensland, Australia and was awarded his PhD in 2003. This study formed the largest examination of international students' educational experiences in Australian universities and is held as a key element of research in the field of hospitality management education. Paul joined Edinburgh Napier University in 2007 as Reader in Hospitality Management and gained his Professorship in August 2015. Paul continues to study the education experience of students studying hospitality, tourism and events at university and, more recently has undertaken funded research that examined the emerging Generation Y consumer in the UK, Hong Kong, Macau and Singapore. Current projects are regarding employee engagement, knowledge transfer and an analysis of career destinations and aspirations of festival and event graduates.
Paul is currently convenor of the University Research Integrity Committee, has authored over 50 articles in the fields of hospitality and tourism and served as Executive Editor of The Journal of Hospitality and Tourism Management for six years. Paul is currently Hospitality Subject Editor for the Journal of Hospitality, Leisure, Sport and Tourism Education and is Chair of the Council for Hospitality Management Education (CHME).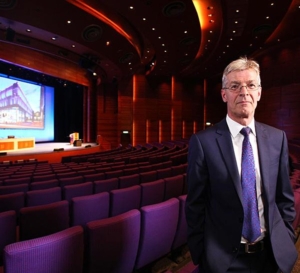 Caroline Bremner
Caroline is an Industry Manager at Euromonitor International with a focus on the travel industry. Based in London, she has more than 16 years of experience in the industry and 24 years of consumer market research. ​
Caroline manages the global content strategy for travel, and has developed one of the most extensive resources of travel research, including the Travel Forecast Model. ​
Caroline advises clients across national tourism boards, global hotel chains, travel intermediaries and online travel agents about travel trends in a post-COVID world, such as accelerating digitalisation, sustainability and innovation.​
Caroline began her career in tourism prior to joining Euromonitor International, working as a tour guide for a leading visitor attraction in Edinburgh.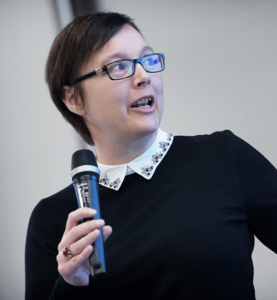 Tom Buncle
Tom Buncle runs Yellow Railroad Ltd., an international destination consultancy, which helps destinations improve their competitiveness through branding, marketing, destination management planning, and crisis recovery. His clients span UK/Europe, Africa, Middle East, North America/Caribbean. In life before consultancy, Tom was Chief Executive of Visit Scotland and worked for Visit Britain in USA, Canada, Norway, London, and Singapore. Also an Honorary Professor at Heriot Watt University, he lectures worldwide on destination branding, crisis recovery, and global travel trends. He authored the definitive Handbook on Tourism Destination Branding, published by the United Nations World Tourism Organisation (UNWTO). He is a member of the Experts' Committee of World Tourism Cities Federation (China) and the Sustainable Tourism Certification Alliance (Africa).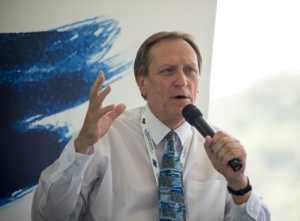 Dr Roger Carter
Early in his career, Roger worked for ten years as Director of Research and Planning at the Scottish Tourist Board, before moving to become the Chief Executive of the Heart of England Tourist Board. In 1990 he came back to Edinburgh, to take up the role of Chief Executive of the Edinburgh Tourist Board. He designed and directed the establishment of the Board and ran it and its successor, Edinburgh & Lothians Tourist Board, for seven years – a period during which the foundations for Edinburgh's success in tourism were established. Since establishing TEAM Tourism Consulting in 1997, he has managed, directed or overseen 250+ destination projects throughout the UK and in more than 30 other countries. He has worked extensively with international organisations, including UNWTO, World Bank, OECD, World Tourism Cities Federation, European Travel Commission and Destinations International.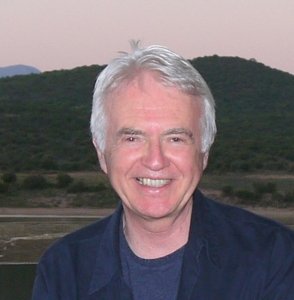 Dr Richard Denman
Richard stated his career in Scotland with a PhD from the University of Edinburgh looking at the relationship between tourism, agriculture and rural land management. Following a period in tourism research, development and marketing in England, he has been a tourism consultant for over thirty years, working across the UK and worldwide. He has a specialist interest in sustainability and destination management, and has frequently worked on international policy in these areas, for UN bodies, the OECD and the Global Sustainable Tourism Council. He is a Board member of the Tourism Society.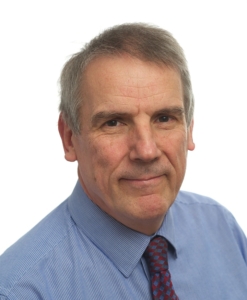 Willie Macleod
Willie Macleod is a graduate of the Department of Hospitality and Tourism Management of the University of Strathclyde. His early career included periods in hotel operations and general management and the Scottish Tourist Board where he was involved in the development and marketing of new consumer products and grant and loan investment in tourism industry projects. He spent 18 years in tourism and economic development consultancy, working throughout the UK and internationally, first as the associate director leading PwC's London-based tourism and hospitality team and then with SQW Consulting as the company's director in Scotland and leader of the tourism practice.
He was an executive director and member of the senior management team at VisitScotland involved in national tourist board operations with responsibility for sector development, industry relations, quality assurance and visitor services. He returned to consultancy on leaving VisitScotland and, until last year, acted as the Executive Director in Scotland for UKHospitality – the national industry representative body for hotel, hospitality and licensed businesses.
He currently holds non-executive roles in the private, public and third sectors.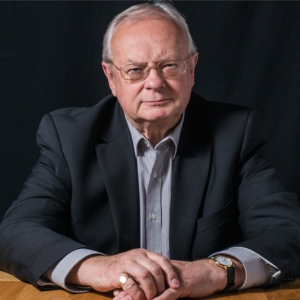 Dr Jennifer Melville, National Trust for Scotland
Jennifer Melville received her degree in the History of Art from the University of Aberdeen. She then completed a postgraduate diploma at Manchester University and was awarded a PhD by the University of Edinburgh in 2000. She was Head of Art at Aberdeen Art Gallery & Museums until 2013, when she took up her post with the National Trust for Scotland, first as Head of Archives, Libraries and Curatorial Services, and then as Head of Curatorial and Conservation Services. Since September 2020 she has been leading the NTS Facing Our Past project. Her report into the Trust's links to historic enslavement was published in December 2021 and she is now heading up a three-year project on the Trust's colonial connections.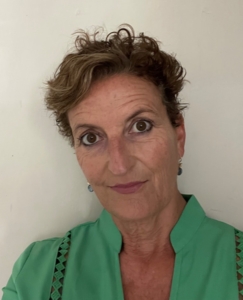 Allan Nelson
Born in Northern Ireland, Allan moved to Scotland in 1993 to do a History & Politics degree at Dundee University. He got his first job at a small marketing agency in Edinburgh in 1998 and he bought in two years later. He is currently CEO and Co-Founder of For-Sight Software Limited. With an extensive background in data-driven communications and the surrounding technology. his main role is now strategy, leadership and growing the business. For-Sight itself is a cloud-based Hotel CRM (Customer Relationship Management) product. It allows hotels to utilize their own data for automated guest communication, marketing & analytics purposes.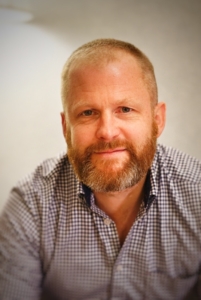 Malcolm Roughead
A graduate in Modern Languages from the University of Glasgow in 1981, Malcolm joined VisitScotland as Director of Visitor Engagement in 2001 from Guinness World Records, where he was Global Sales and Marketing Director holding a number of senior marketing positions over a 17 year period with Guinness Brewing in Africa, Europe, the Middle East and North America. In September 2010 Malcolm was appointed Chief Executive of VisitScotland. Since then, he has been responsible for the repositioning of Scotland as a leading tourism destination. Malcolm is a Fellow of The Institute of Direct Marketing and of The Marketing Society. In March 2004 Malcolm was awarded Scottish Marketer of the Year at the Scottish Marketing Awards. In the January 2006 Honours List he was awarded an OBE for services to Tourism.