'Blue Tourism' in the Eastern Caribbean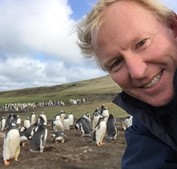 Kevin Millington FTS, of Acorn Tourism Consulting, is currently working on a World Bank study on transitioning to 'Blue Tourism in the Eastern Caribbean', saying,
With COVID-19, climate change and environmental pressures impacting on the sustainability of tourism in the Caribbean region, this project was commissioned by the World Bank to accelerate the transition to sustainable coastal and marine tourism, or 'blue tourism'.
We identified ten segments into which all leisure visitors could be classified and ranked, which enabled us to identify those that offered the greatest opportunities for transitioning across to environmentally friendly 'blue tourism'. These findings are now being fed into a World Bank initiative to fund the recommendations. Read more:
This on-line event hosted by the Tourism Consultants Network attracted a wide spread of TCN members and others with a professional interest and involvement in consultancy.  The event was...