UNWTO's Secretary General Re-Elected in Controversial Circumstances
At a time when international tourism needs dynamic leadership and consensus at the highest levels to champion its economic significance and help lead its recovery from the pandemic, not least in the developing world, it's especially unfortunate that the recent election process of UNWTO's Secretary General should have generated unprecedented controversy.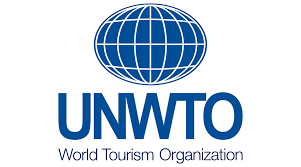 In an open letter* to member nations couched in suitably diplomatic language the process has been strongly challenged by UNWTO's two previous SGs, Dr Taleb Rifai (Honorary Fellow TS) and Francesco Frangialli. The protest has been supported by former Assistant SG Geoffrey Lipman (FTS) and former Director for Member Relations Carlos Vogeler, among other prominent personalities.
The election was due to take place in May 2021 but was brought forward, at a Council meeting held in Georgia last September, to January 18, supposedly at the request of the Spanish government (who provide UNWTO's headquarters premises in Madrid) in order to coincide with the FITUR international trade fair.65
This meant that applications for the SG position had to be submitted by early November, giving candidates limited time to prepare the necessary documentation and promote their credentials among member nations. In the event, only two candidacies were accepted, from the current Secretary General, Mr Zurab Pololikashvili from Georgia, and the Minister of Culture and Antiquities of Bahrain, Her Excellency Mai Al Khalifa. The applications of six other candidates were not accepted, with no explanation provided.
In the event FITUR was re-scheduled because of the COVID situation to May yet UNWTO chose to maintain the January date for the election. Mr Pololikashvili was duly re-elected for a second term. The election result remains to be formally ratified by the UN General Assembly, next September.
*Read open letter here
This on-line event hosted by the Tourism Consultants Network attracted a wide spread of TCN members and others with a professional interest and involvement in consultancy.  The event was...