62% plan to take main holiday in the UK – latest Sykes Staycation Index 2021
Britain is bracing for a boom in summer staycations. After an undoubtedly difficult year, the UK's staycation market has come back fighting – ready to welcome record numbers of British holidaymakers this summer.
According to Sykes Cottages latest study, almost four in five of us plan to enjoy a staycation on home soil this year – with the majority of Brits choosing the UK for their main summer break.
This trend has obviously been fuelled by Covid and the ongoing uncertainty around foreign travel, but this research suggests it will continue beyond that as Brits settle into new holiday habits post-pandemic.
Download the full Sykes Cottages Staycation Index Report here
Some highlights:
A summer of staycations
The most in-demand staycation destinations for this summer revealed
With the honeypot locations across the country booking up fast, we've seen a huge growth in demand for lesser-known – but no less enjoyable – staycation destinations. Coastal towns and walking destinations definitely dominate the list, as people are putting their passports away this year in favour of UK beach breaks. Here we reveal the most sought-after staycation destinations to visit through the UK during the upcoming school holidays, as well as the places growing in popularity.
The 10 fastest-growing regions in 2021 (from 2019)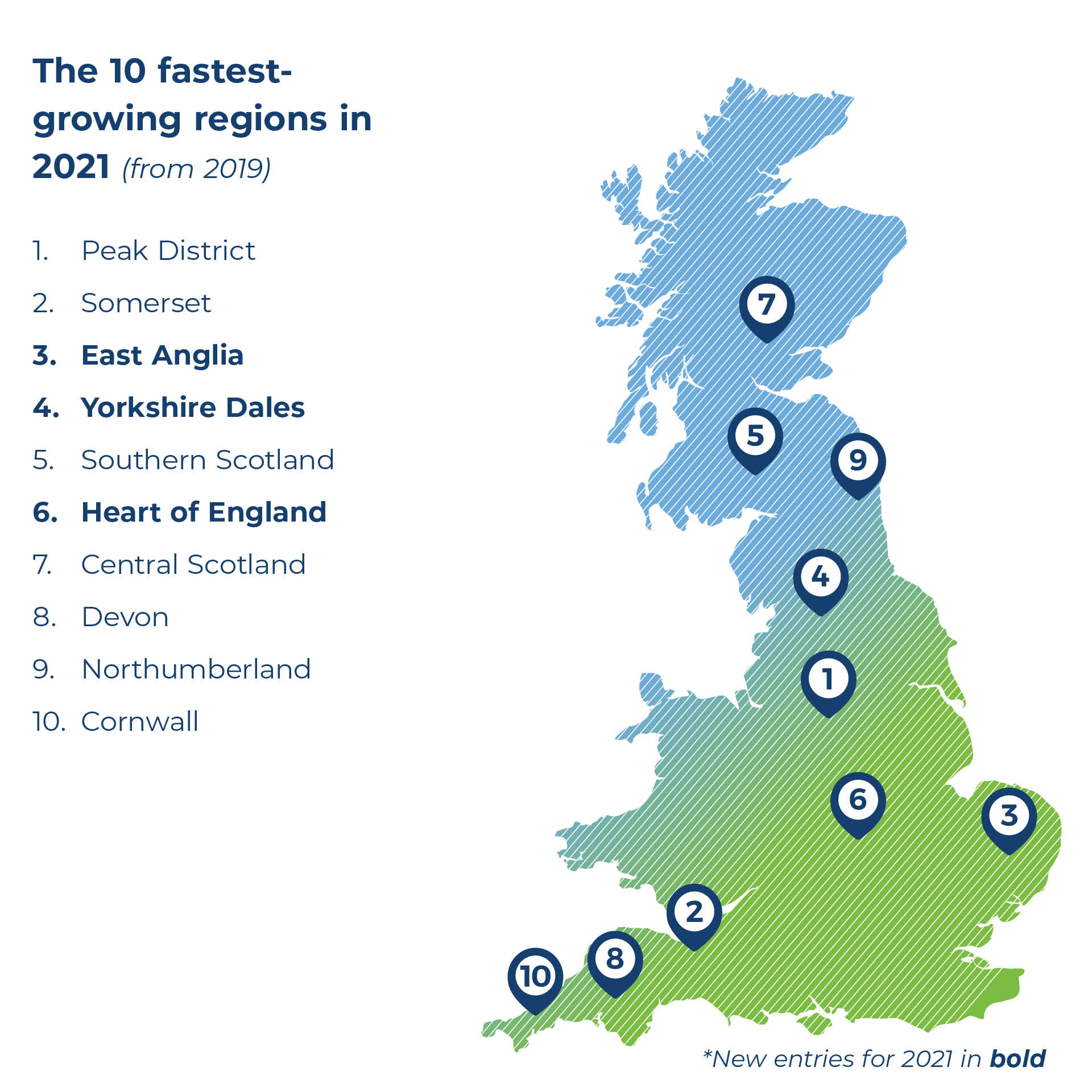 The 10 most popular locations for the school summer holidays in 2021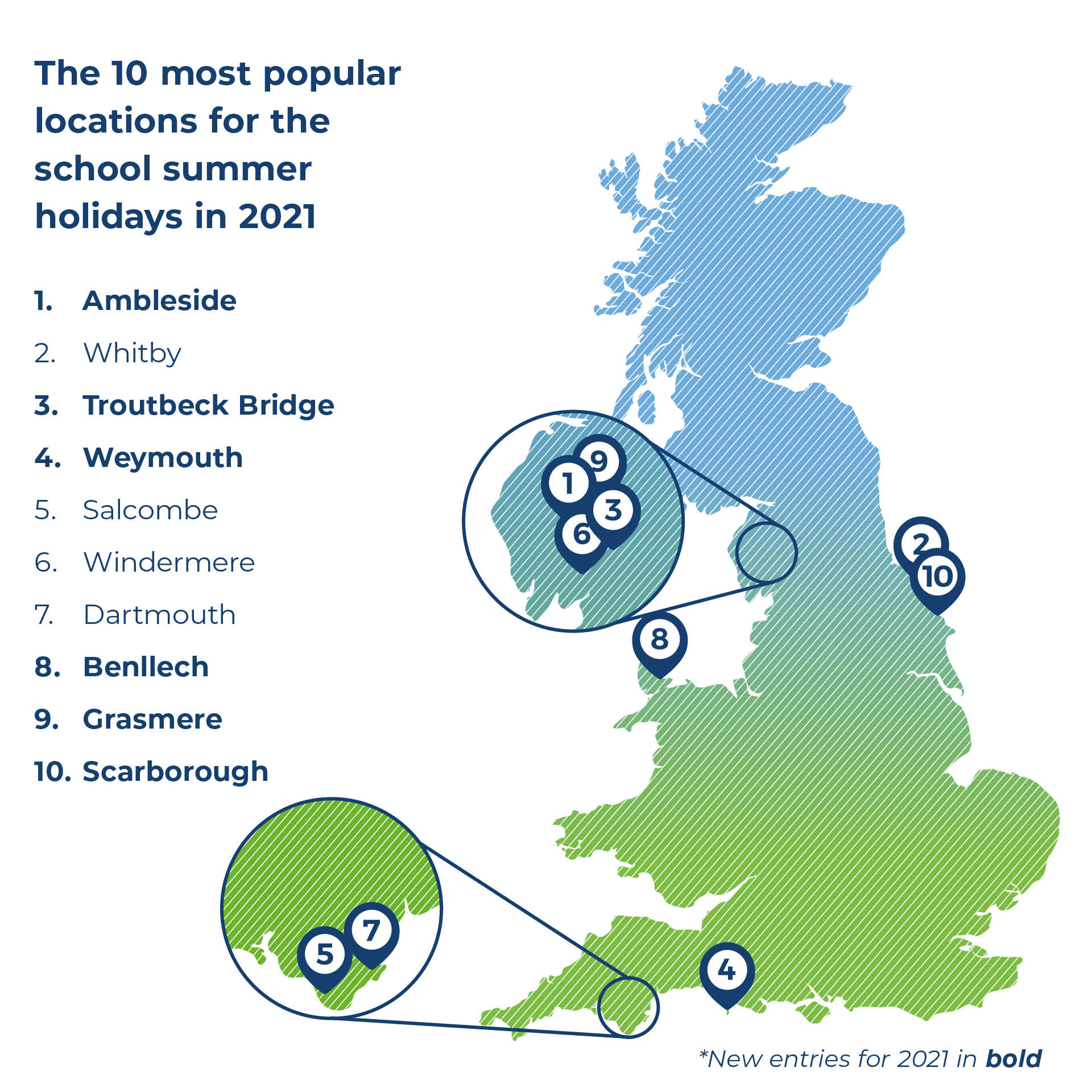 The 10 fastest-growing locations in 2021 (from 2019)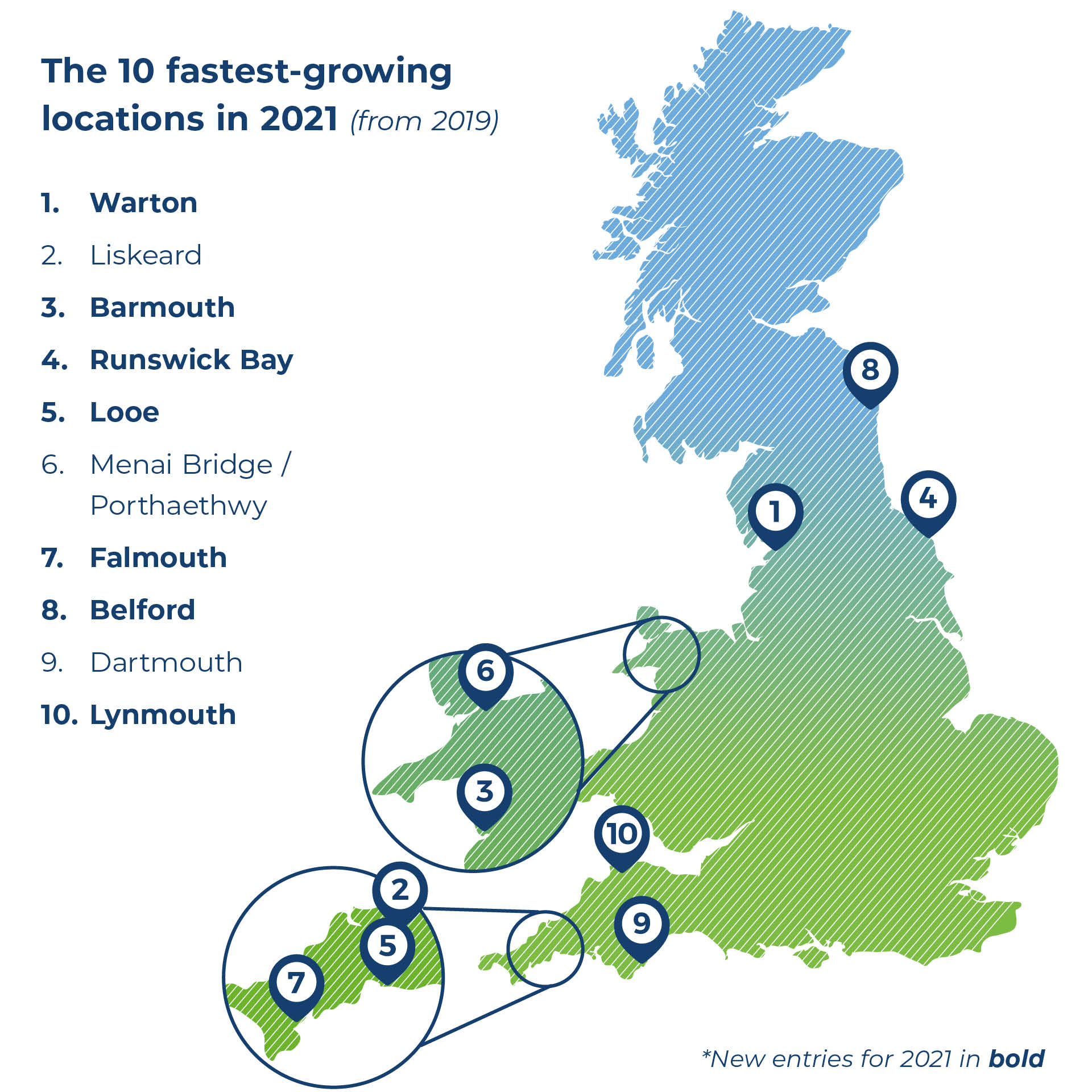 Interesting Facts
East Anglia, Yorkshire Dales & Heart of England make it into the 10 fastest growing regions for the first time
2 in 5 (37%) of Brits are now more likely to visit new locations versus before the pandemic
North Wales, Cumbria and South West England are the top three most popular regions for bookings in summer 2021 (by number of our bookings)
Whitby has lost its 1st place position, but still remains the second most popular staycation destination
Half of the most popular locations for 2021 are by the seaside, while the other half are popular walking destinations
View the Sykes Cottages Index 2021 Report here. 
The Tourism Society is pleased to support the government's call for evidence on tourism accommodation registration, in response to the growth and impact of short-term holiday lettings.  We are encouraging...