The Tourism Society welcomes Travel PR specialist Chloe Davison to its Board of Directors
The Tourism Society has unveiled its most recent board appointment, communications expert Chloe Davison.
Selected for her extensive PR experience in the travel, leisure and hospitality sectors, Chloe's appointment is part of The Tourism Society's enhanced focus on profile-raising, increasing its membership uptake and promoting its 'Big Thinkers & Big Ideas' Series of informative events for the industry.
Chloe, a Classics graduate from The University of Birmingham, has 17 years of experience in the travel, leisure and hospitality sectors, designing and delivering impactful PR strategies for hotels, destinations, tour operators, cruise lines, the adventure and touring market, attractions, travel tech and events. She has worked with myriad high-profile brands, including Etihad Airways, British Airways, Sandals Resorts, First Choice, Universal Orlando Resort, Trinidad & Tobago, the Egypt Tourism Authority, the Travel Corporation, APT and App In The Air.
Since its foundation in 1977, The Tourism Society has offered a place where individuals from all sectors of the tourism industry can come together for discussion, debate, to share views and knowledge, and to network.
The society's diverse membership ranges from senior executives and academics to self-employed entrepreneurs and tourism students: all disciplines, geography and career stages are represented.
The society uses its voice to drive the development and wider recognition of tourism and its economic and social benefits, both in the UK and further afield. It is a founder member of the Tourism Alliance, and contributes actively to Government policy formulation, through the submission of position papers.
Kevin Kaley, Chairman of The Tourism Society, said:
"We are delighted to welcome Chloe Davison to the board. Her wealth of PR and travel experience will be a great asset to The Tourism Society, and we appreciate her efforts in helping us to grow our visibility, membership and event uptake."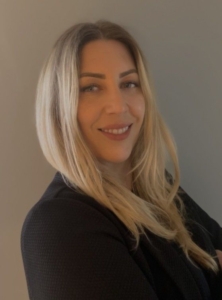 The Tourism Society is pleased to support the government's call for evidence on tourism accommodation registration, in response to the growth and impact of short-term holiday lettings.  We are encouraging...