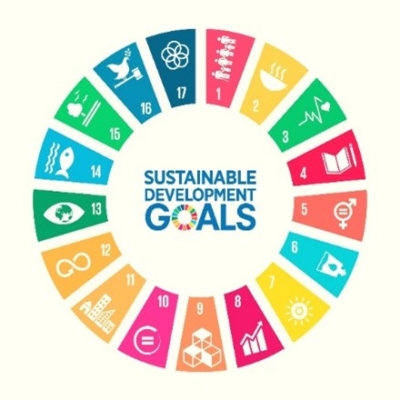 Tourism Consultants Network event March 29th 2022 – Responding to sustainability
At a time when the call for tourism to be more sustainable is louder than ever, this on-line TCN event, in conjunction with the Tourism Society, looked at sustainability policies and challenges for the sector and ways of supporting more business response.
Richard Denman, director of The Tourism Company, TCN Committee member, introduced the topic, drawing on his work on sustainable tourism policy with UNWTO, OECD and the Global Sustainable Tourism Council. He presented an early definition of sustainable tourism, which referred to meeting the needs of visitors, industry, communities and the environment.  A checklist of requirements for delivery is now provided by the Global Sustainable Tourism Criteria, produced separately for industry and for destinations and mapped against the UN's Sustainable Development Goals.  In recent years, sustainability has been receiving far greater attention in national tourism policies, and since 2020 international policy on the future of tourism has underlined the importance of green transformation, alongside digital transition, as part of the process of building back from the global pandemic. This direction is also reflected in the market, with surveys of travellers suggesting that over 80% are now concerned about sustainability, with increasing evidence of influence on purchasing decisions, especially by corporate buyers.
Richard concluded by outlining some current sustainability issues for the sector.  The fact that tourism-related transport accounts for 5% of global carbon emissions presents a major challenge, underlining the need for urgent investment in greener technologies. The need to minimise emissions per bednight has important implications for future travel patterns and market prioritisation, as well as for more efficient management across the tourism value chain. However, many other sustainability challenges should be recognised, including economic fragility arising from rising costs and less discretionary spending, major issues with labour supply and perceived job quality, and impacts on natural environments and local communities.  Tools to tackle these issues may be partly legislative and financial, but much can be done by professional guidance (including from consultants), capacity building, training and communication, including the use of measurement, reporting and certification.  Destinations have a key role to play, preferably working within national frameworks, as in New Zealand, Norway and Slovenia.  However, an essential response rests with individual businesses, supported by initiatives such as those described by our two guest speakers.
Claire Whitely, Head of Environment, Sustainable Hospitality Alliance described the contribution of her organisation, which has brought together 17 major hotel companies, accounting for 30% of global rooms, to take collaborative action to tackle sustainability. The approach harnesses their collective power, seeking to build a movement and create global partnerships. It focuses on social issues (human rights, youth employment and diversity) as well as environmental ones (climate action, water stewardship and responsible resourcing). A key benefit has been to establish common measurement processes, enabling comparable data to be generated. The Alliance's Hotel Carbon Measurement Initiative has been used by 25,000 hotels since 2011 and there is a similar tool for water management. The Alliance also supports the Global Tourism Plastics Initiative and the Glasgow Declaration on Climate Action in Tourism.
Recognising the opportunity for tourism to go beyond merely reducing its impact, the Alliance launched its Pathway to Net Positive Hospitality initiative in early March. Starting with environmental issues, this will link together approaches to all aspects of sustainability and is relevant to individual hotels as well as larger companies. Various stages are set out, supported by a toolkit which provides practical guidance, and which can be widely accessed. Implementation will require the involvement of various stakeholders, with opportunities for consultants to provide professional services along the pathway and to foster collaborative action.
Andrea Nicholas, Chief Executive of Green Tourism spoke of her experience in running a primary sustainability certification scheme for the past 25 years, covering all types of tourism business in the UK and beyond.  Positive trends in recent years have been fuelled by increasing consumer interest, not only in environmental impact but also in gaining more enriching local experiences from their travelling, which has been further stimulated by the pandemic.  Likewise, businesses now include market advantage as a reason for pursuing sustainability, alongside ethical and cost saving reasons.
Andrea went on to outline the Green Tourism standard, which has three pillars covering people, places and planet.  She also described how they work with businesses, which is a very interactive process, involving practical guidance and continuous assessment.  One of the main challenges for business is to know where to start, which can be addressed by a series of quick wins such as checks on lighting, energy use and water flow etc.  This can help to motivate staff and retain their interest. Andrea concluded by providing examples of how different businesses have tacked three key areas: resource efficiency, supporting people and nature and communicating with customers.  The latter is often a weakness amongst businesses, which can be addressed by action such as establishing a visitor charter and by creatively presenting a green story on the website, honestly expressed and without over claiming.
Following the presentations, a rich exchange of questions and answers highlighted the following main points:
Businesses are now far more likely than in the past to reflect their sustainability activity in their marketing, including any certification that they have obtained.
Destinations, as well as businesses, need to understand the corporate perspective on sustainability, where ESG policies are increasingly requiring travel purchasing and the meetings market to seek sustainable suppliers. This is now also affecting the associations sector as well as corporate clients.
One of the biggest mistakes make by tourism businesses in pursuing sustainability is to try to go too far too fast, rather than keeping it simple and progressing in stages. Related to this is a tendency to rely on technology, which is often expensive and difficult to apply, whereas a better solution, at least initially, may rest with behavioural change.
At the moment a significant barrier to getting more businesses to pursue a sustainability agenda is the lack of time, mainly owing to labour shortages. This is a greater deterrent than cost.
Destinations need to know what evidence to collect in order to monitor the sustainability of the sector. This may require collaboration with their businesses in measurement and reporting. This can be a difficult challenge for destinations to meet.
While the positive support of governments is needed in order to bring about change in the sector, and this could be helped by financial and other incentives, the most important requirement for making a significant difference is for more businesses to understand that taking action on sustainability is in their own best interest, now and in the longer term.
Roger Goodacre, Chairman of the Tourism Consultants Network, thanked participants for attending. He encouraged members to inform the Committee of any ideas on possible topics for future meetings.