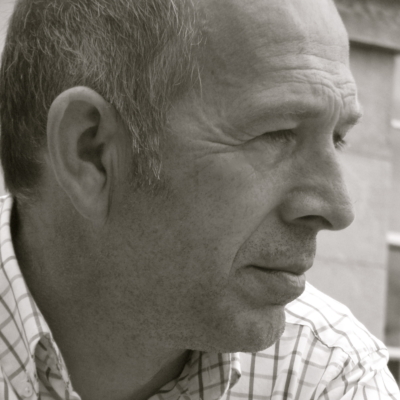 Does the UK government take tourism seriously? Kevin Kaley, Chair, gives his view
I have recently found myself asking that question more and more. Sometimes of others who I think should have a strong view but mostly of myself. In both cases I am seldom convinced by the answer I get.
Having worked in both the private and public sectors (hotels then tourism economic development in Scotland) I suffer from a degree of confliction over government intervention in tourism. On the one hand I believe in a free market economy, that in general if there is a profitable market for things then someone will supply it; on the other hand I believe that the market doesn't always get it right and sometimes economies need intervention to stimulate growth. For me I guess it is about the right level of intervention in the right places on the right things.
So what makes me think that the UK government doesn't take tourism seriously? Well firstly I don't see a sensible logical national policy or strategy. Nor do I see where that would come from. There are, according to www.gov.uk, 23 ministerial departments including DCMS (created by John Major in 1992), DBEIS and DEFRA. Each has a secretary of state, and in the case of the DCMS, since February 2020, that has been Oliver Dowden; the 5th post holder since July 2017.
Asa well as a Secretary of State DCMS currently has 2 Ministers of State (junior to Secretary of State) one is minister for Digital and Culture and the other is Minster for Media and Data. At the third tier it has three Parliamentary Under Secretaries; the Minister for Digital Infrastructure, the minister for Civil Society and DCMS and thirdly Nigel Huddleston, Minister for Sport, Tourism and Heritage.
I think that's right though to be honest I started to lose the will to live while working it out.
So Nigel Huddleston is minister for Sport, Tourism and Heritage. He follows (in no particular order; Helen Whately, Rebecca Pow, John Glen, Michael Ellis, Tracy Crouch and Matt Hancock. All since 2017.
So let's reflect. There have been 5 Secretaries of State and 6 Ministers for Tourism since 2017!
Now this might not be unusual and may indeed be reflected across other departments but I can't help but ask myself; if I have to use Google every time I want to know who is the current minister; can these people really know what they are talking about or understand the priorities for the sector?
On a more global note the World Economic Forum publishes biennially the Travel & Tourism Competitiveness Report. In 2019 it ranked the UK as 6th out of 140 countries, which is very good. However, under the measure of Travel & Tourism Policy and Enabling Conditions the UK was ranked in 77th place between Oman and Cambodia with New Zealand at number 1.
Part of the reason for this is that on a measure of government spend on tourism as a percentage of total spend the UK ranks 80th. In other words, 79 other countries including Belgium where Travel and Tourism (T&T) makes up less than 2% of GDP and Paraguay where T&T makes up just 1.3% of GDP invest more in the sector. In the UK T&T makes up nearly 4% of GDP and 4.8% of all employment, so why does our investment not match the levels of other successful tourism economies?
As yet I have not managed to get anyone in government or indeed anywhere else to explain to me why this is the case. So, until someone can persuade me otherwise, I can only infer that our government does not take tourism as seriously as it should.