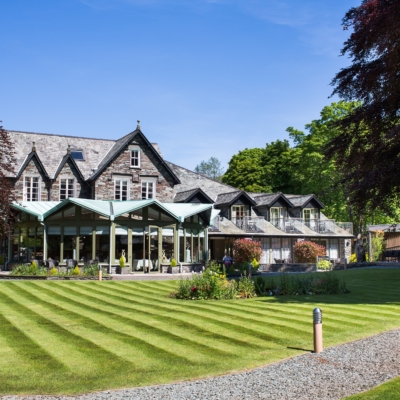 Hotels Sector Update in April's Journal- Martin Evans FTS
Like so many sectors, the last year has seen the UK hotels sector grapple with Covid safety protocols and the rapid pace of technological change just at a time when overall demand has fluctuated from month to month like never before, and key market segments that many of the UK's larger hotels traditionally relied on have all but disappeared.  
This year is expected to be a major "year of staycation" with business travel and inbound tourism uncertain and domestic tourism suppliers like hotels, B&Bs, cottages and holiday parks expected to have record demand, especially in the popular coastal and rural locations.  However, are there going to be enough staycation tourists to go around?  Well, according to VisitBrtiain, in any normal year the number of hotel room nights from inbound tourists to the UK actually exceeds the number from domestic tourists.  It's not too much of a mind-stretch therefore to demonstrate that if the UK hotels sector is to hit 2019 monthly occupancy levels in the second half of 2021, but international travel has not resumed, then staycation tourism must double!  Not impossible, but highly improbable.
It might be giving in to nostalgia for the original definition of marketing but let's turn to the "four Ps" for an analysis of some of the big issues the hotel sector is facing this year.  The first P of marketing is "Product".  Here, diversification is the name of the game, with hotels up and down the land adding self-catering units if they have the space.  From outbuildings to gatehouses and shepherds' huts to yurts, there have never been as many new additions to the existing hotel product as there are this year.
The second P of marketing is "Price".  Otherwise known in hotel circles as the dark arts of "revenue management", the "average room rate" is the factor which, together with occupancy, determines a hotel's bedroom revenue.  With the expected staycation boom, 2021 is forecast to be a seller's market.  Already some hotels in the south west are reporting summer holiday room rates of double those they achieved in 2019!
The third P of marketing is "Place" (ie. distribution).  Here, after years of losing ground to online travel agents like Booking.com and Expedia, 2020 actually saw hotels gaining market share in the form of direct bookings, due mainly to customers feeling the need to connect directly with hotels in order to satisfy themselves regarding covid safety protocols and flexibility of booking.
The fourth and final P of marketing was always "Promotion".  These days, hoteliers need to keep up with the latest changes in digital marketing (with Google introducing free hotel booking links and TripAdvisor launching a new both in the last six weeks) whilst also not forgetting the key principles of marketing.  It sounds simple, but when it dawns on hoteliers that an e-mailshot open rate of 25% actually means an "unopen rate" of 75%, then they need to go back to basics and possibly direct mail if they actually want to communicate with the vast majority of their past guests!
Connecting all four Ps of hotel marketing is the concept of "TREVPAR", or total revenue per available room.  With weddings, conferences, business travel and other segments expected to remain in the doldrums for much of 2021, the holy grail for hoteliers will be the opportunity to add to achieved rates by converting ancillary sales.  That's why we're seeing operators introduce pod-dining to create extra restaurant covers, and sell ancillaries such as tours and excursions, and even hampers and fine wines, through their own website.
Martin Evans FTS is Managing Partner of The Tourism Business and organiser of the annual National Hotel Marketing Conference.  He can be reached on 07702 912938 and at martin@thetourismbusiness.com.