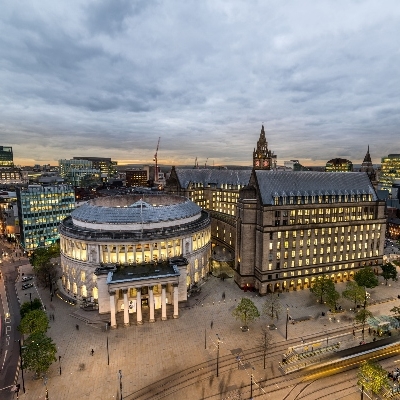 Tourism Society DMO Panel March 24th – we debate the challenges and opportunities – Richard Denman, FTS, reports
The final session in our Big Thinkers series of online events focussed on a highly topical issue, the future of Destination Management Organisations.  The event had become even more relevant following the government announcement of its Independent Review of DMOs.  A panel of four leading figures from DMOs around England gave us their insights. While the Review does not cover other nations in the UK, many of the issues are relevant there too.
Nick Brooks-Sykes, Director of Tourism, Marketing Manchester, chaired the panel.  In welcoming the Review, he pointed to the opportunities from strengthened DMOs, not only in delivering recovery and growth but also in addressing other policy objectives, such as levelling up.  However, currently the necessary strategic direction, principles and framework are not in place.  Rather, a loose patchwork of DMOs provides a mix of different services, with a heavy dependency on private sector funding which has been hit by the pandemic. DMOs have had to downsize at a time when they have been most needed.  Assurance and stability of funding is required, for a functioning strategic network of DMOs delivering activities, beyond marketing, to agreed standards. Lessons may be learnt from the structures and approaches of other government departments and agencies in supporting the effective delivery of local services.
David Andrews, CEO Visit Wiltshire, was asked whether there is still a need for DMOs in a new tourism landscape dominated by OTAs.  For him, their key role is in reaching and engaging with businesses.  This is an essential function for delivering government policy, including strategies for growth, protecting communities and addressing environmental targets.
Deirdre Wells, CEO Visit Kent, emphasised the importance of local knowledge and connections provided by DMOs, which has proved vital in delivering business support. In her experience, a balanced approach works best, especially though public-private partnership, together with necessary core funding.  DMOs can perform a much needed role in place making, linking tourism, retail, culture and other sectors and addressing the decline in High Streets and local services.
James Mason, CEO Welcome to Yorkshire, was critical of the fact that it required a pandemic to make government take tourism seriously. A core purpose of a DMOs is to attract more people to spend more money, more often in the region.  While DMOs should promote their diversity, central support is required to meet their common needs and the opportunities they can pursue together .
Key points arising from a lively discussion included:
Collaboration between DMOs in the management of demand, including dispersal.
Engaging with business groupings and communities at a lower level.
Clarifying where market failure exists, especially in addressing management needs.
The role of thematic groupings linking similar types of destination.
Tackling wider issues, such as community sustainability and decentralisation.
The possible relationship between business rates and contributions to financial support.
Focussing on strategy and coordination, without necessarily specifying rigid structures.
The need for a stronger central tourism body for England, to provide the hub.
The Tourism Society is preparing its input to the Review.  Members are encouraged to provide us with their views through the online survey at https://www.surveymonkey.co.uk/r/K2LKXBT