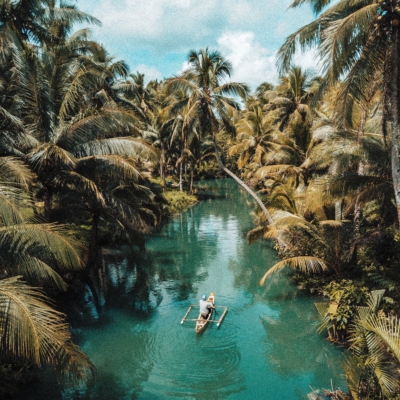 What on earth have we learned? Big Theme Session with Anna Pollock and reported by Board member John Speers
As Earth Day comes around again the question we should all ask is what more can we do to help?
I had the greatest pleasure of speaking with Anna Pollock about this as part of our Big Thinkers and Big Themes series at the Tourism Society. Anna has a reputation of being 'irrepressibly curious and creative', 'ahead of her time', and a 'visionary'. She sits at the helm of her own movement named Conscious Travel – an alternative to mass industrialised tourism aimed at making mindful and informed travel choices. For decades she has campaigned, practiced and guided sustainable and regenerative tourism and I don't know anyone better informed about the subject.
This is a special Earth Day marking one whole pandemic year. And as we still move through it, there seems to be no better time than now to fundamentally challenge and change the nature and purpose of travel. The planet needs it, the public has reached a tipping point of demanding it, and we as an industry need to lead it.
Over the last year, our vulnerability has been exposed and we have seen limits to our 'carrying capacity' around the globe. We have a historic opportunity to reverse the evolution of an industry that everyone knew was unsustainable. Before COVID-19 we were heading for 1.6 billion tourists and anyone wanting a return to 'business as usual' needs to seriously ask why.
We have seen that, when left alone, nature will heal. This is the first time this has been made abundantly clear to us, corresponding with our desire to make it happen and with our pleasure in experiencing it. We have now seen that rewilding is both a necessity and a joy.
It's been abundantly clear that the ecological ceiling has been reached and that the impact upon our security, health and wellbeing as a species has been felt. There are many great initiatives to help the cause, but what Anna made very clear to us was, quoting Rumi, 'maybe we are searching among the branches for what appears in the roots.' The root cause of today's challenges lies in our perception of them. The filters and lenses through which we see the world are obsolete and unfit for the times we live in. These filters are created by our beliefs and assumptions taught by our culture and personal experience. If we continue to see the world as 'a machine to manipulate' we now know the consequences.
To get 'new lenses' we have to create and adopt new models on how things now need to work. We have to take heed of the events we currently see and restructure around a desired future. This is a commitment to a reflective, creative and highly actionable plan towards a new vision.
The best starting point to this is the acceptance that most of the world's problems are the result of the difference between how nature works and the way people think. Human life started on this planet connected with nature and this is the best lesson we can learn from ancient civilisations who did not face or cause the current threats that we face. We as a species have disconnected from nature and that is the issue.
To regenerate ourselves and our planet we have to revitalise our way of doing things, to live by nature's rules and create in everything we do the conditions for life to thrive and evolve. This is the central tenet by which our organisations, life and work must revolve.
Quite simply, if everything we do is informed by nature, then nature will return. This way of thinking both transcends and informs any process, product or new system. Living by nature's rules is a fundamental starting block that, if adopted, will be a true celebration of Earth Day.